Institute
In addition to working with individuals and departments, labs, and centers (DLCs), MIT Emergency Management also plans for and prepares for situations that could threaten the Institute at large.
Our goal is to ensure that the Institute has the appropriate plans and resources to protect its community and assets while allowing the Institute to continue its mission and operations.
For more information, click on the appropriate link on this page or complete this form.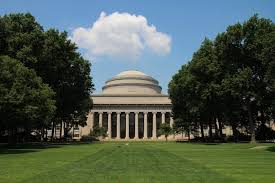 Plans and Procedures
MIT Emergency Management is responsible for numerous plans and procedures to ensure the Institute can appropriately respond to a major emergency or disaster.
Emergency Operations Center (EOC) Team
During a major incident, the EOC team is activated to coordinate incident response, provide support to on-scene responders, and ensure continuity of operations.
Key Partnerships
In order to protect our community and allow the Institute to continue its mission and operations, MIT Emergency Management collaborates with many key partners, both internal and external.
Travel Emergency Resources
The Institute provides the a vast array of travel resources to ensure your health and safety whenever you are off campus, whether domestic or international.