About
What is Emergency Management?
Emergency management can be defined as the organization and management of resources and responsibilities for dealing with all aspects of emergencies and disasters, in order to reduce the harmful effects on a community.
Vision
It is the vision of MIT Emergency Management to build and maintain a professional, exemplary, comprehensive emergency management and business continuity program for MIT that perpetuates resiliency across all sectors of the Institute.
Mission Areas
The MIT Emergency Management program has five key mission areas:
Prevention
Mitigation
Preparedness
Response
Recovery
Connect with Us
Address
304 Vassar Street
Building W92-129
Cambridge, MA 02139
Phone
617-452-4368
Email
em-staff@mit.edu
Request Form
Complete the form on this page to sign up for a scheduled training, or to request a service.
Suzanne M. Blake, CEM, CBCI
Director, MIT Emergency Management & Administrative Director, MIT EMS
Suzanne is a Certified Emergency Manager (CEM) with nearly 20 years of experience. She got her start working on post-September 11th projects in Washington, DC before moving to Wilmington, NC, where she served as the University of North Carolina Wilmington's first Emergency Manager. At UNCW, she was able to build the emergency management program from the ground up and also managed several hurricanes that affected the campus during her tenure. Prior to coming to MIT in 2015, Suzanne worked with higher education institutions across the country as the Higher Education Specialist for Witt O'Brien's, an emergency management consulting firm run by James Lee Witt, the Director of FEMA under the Clinton Administration. Her focus in that role was on developing and improving emergency management and business continuity programs at more than 50 higher education institutions nationwide. At MIT, Suzanne manages all aspects of MIT's emergency management program in coordination with her amazing team, representatives from across campus, and MIT's senior leadership. She also serves as the Administrative Director for MIT EMS, MIT's student-run ambulance service. In addition, she has received the Certificate from the Business Continuity Institute (BCI), has completed the FEMA National Emergency Management Executive Academy, and is a graduate of MIT's Leader to Leader program. She received her bachelor's degree from Georgetown University in English/Writing, where she served as an EMT for the student-run EMS service, and her master's of environmental management degree from Duke University, where she focused her studies on climate resiliency in coastal areas. She also holds a certificate in Community Preparedness and Disaster Management from UNC Chapel Hill. Suzanne loves working in emergency management, and has been know to call it her "career soulmate."
David M. Barber, CBCI
Senior Emergency Management Specialist
David has more than 20 years of experience overseeing emergency response and training at MIT. He provides administrative, educational, and operational oversight of MIT's Emergency Operations Center and Emergency Response Liaison Team, and he has handled a wide range of situations from fires, spills, utility outages, and construction incidents to aviation accidents, weather-related emergencies, public health emergencies, and shooting incidents. David provides emergency management training to MIT's front line responders; Emergency Operations Center; Environment, Health, and Safety (EHS) coordinators and responders; and MIT Emergency Medical Services staff. In addition, David is certified by the Business Continuity Institute (CBCI) and serves in leadership roles in international and national emergency management associations, including the International Association of Emergency Managers (IAEM).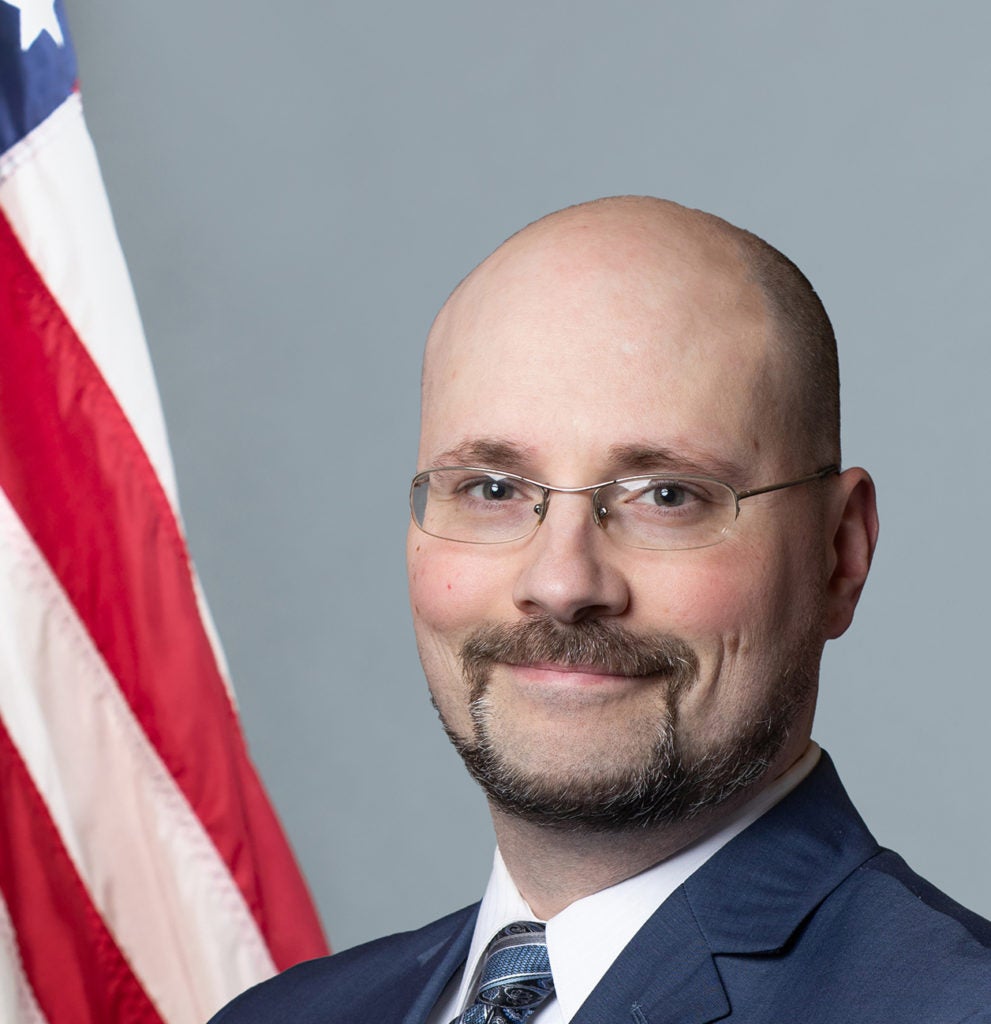 Steven A. Taddonio, CBCI
Emergency Management Specialist
Steven previously spent eight years at Berklee College of Music, serving as their first Emergency Manager and Clery Act compliance officer. During this time, Steven built a comprehensive emergency management program, chaired the emergency planning committee, and he was responsible for emergency notification, plan development, training, assessments, preparedness, communications, and drills. In 2013, Steven received a Distinguished Service Award for his role during and after the Boston Marathon attacks. Steven is certified by the Business Continuity Institute (CBCI), is a certified assessor for the Emergency Management Accreditation Program (EMAP), and is a graduate of a Massachusetts reserve police academy. At MIT, Steven's responsibilities include emergency communications and administration of the MIT Alert system.