Cyber Incidents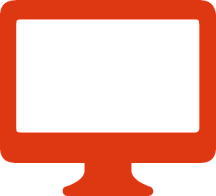 MIT IS&T can help to detect, respond to, and recover from intrusions and data disclosure incidents. This includes IT security incidents involving electronic MIT business data of any kind.
Key Features of IS&T Cyber Security Services
A cyber threat to a computer system can occur two ways: (1) When the system has been accessed by someone without the user's permission or (2) when the system has been infected with malware, which in turn could compromise the data on the computer. IS&T's services include:
Forensics: Tools are used to determine the method of the attack and its target within the file system.
Intrusion Analysis: Security technicians determine if sensitive data could have been disclosed or stolen.
Notification: IS&T works with the Office of General Counsel if a notification to affected parties is necessary.
Restoration: Your system is restored to a clean, workable condition after it has been scrubbed of malware.
Getting started
If a threat to sensitive data is suspected: Notify IT Security Services immediately, by emailing security@mit.edu or completing this FORM 
Handling such incidents can be time consuming and/or costly. Contact the IS&T Service Desk if you are not sure whether the attack warrants a notice to IT Security Services.
If there is no sensitive data on a system, there is no need to contact the Security team. Bring malware-infected machines to the IS&T Service Desk.
Lost or stolen computers should be reported to the MIT Campus Police.  If any sensitive data was on the computer, also notify IT Security Services.